Custom Shackles for All Applications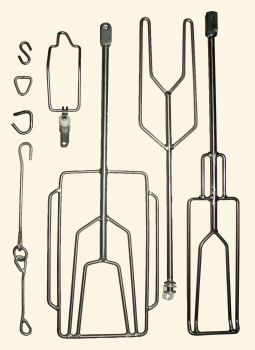 All shackles are made from rigid quarter hard stainless steel. All Customway shackles are custom made from your supplied poultry shackle sample or blueprint. Our custom shackles are all consistent in form due to being bent on fixed-jig plate setups, and they are cleaned to a bright finish.
Picking Shackles
Eviscerating Shackles
Cut Up Shackles
Shackle Ties
S-Hooks
J-Shackles
D-Rings
Barker Tops
U-Tops
Tareaway Tops
Turkey Shackles
Sizing Shackles
Double J Shackles
Tie Rings
Have an emergency? Call us and we can help! We keep some shackles and other parts in stock that would get you up and running until we can make exactly what you need.